About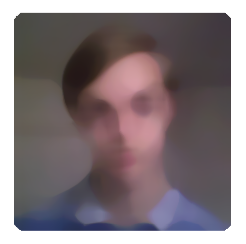 Hi. I'm Oliver Lugg. I'm 18 and live in Hampshire, southern UK with my family and cat. I write books and make music.
For as long as I can remember, I've had a passion for writing. This worrying habit gave the world several poorly thought out early attempts at novels, with subjects ranging from cabbage-based secret agencies to derivative time travel epics oft-maligned for featuring impossible tree toboggans and misspellings of mosquito. Next time will be different, of course.
Music arrived in my life much later, when I started teaching myself piano at about 11 years old. I soon extended this to composition. At first this didn't go well either, but owing mostly to the fact that a piece of music can be completed far more quickly than a novel, I've improved to become the head of music and sound for the Thrive project, where I've busied myself writing musical cues for different parts of the game. I still write music outside of it too, but this doesn't tend to garner as much attention.
I have several other interests besides my main occupations. Art, for instance — the header image is an oil pastel drawing, and every other image on this site is my handiwork. I love science (particularly astrophysics) and mathematics, in my opinion not that dissimilar. My dream job would be a combination of English, maths and music. I'll go with whichever of these vocations first makes me rich and famous, because that's obviously going to happen.
Hey, you never know…
Because I love to enjoy others' work, need to thank them for their influences and frankly can't think of anything else to fill up the rest of this page, here are some recommendations. Book-wise, for me nothing compares to Philip Reeve's Mortal Engines quartet, though The Martian by Andy Weir and Life of Pi by Yann Martel come close. Musical influence comes from all manner of places — Ludovico Einaudi, Sigur Rós, Coldplay, Supertramp, Dire Straits, Ben Prunty, Jon Hopkins and Gustav Mahler are just some of my favourites. Then there are films. Every Pixar film is a masterpiece as far as I'm concerned, with Up my favourite move of all time, though Back to the Future is close competition for the top step. My most-played video games include Civilization V, KSP, FTL and Portal. My favourite person is Stephen Fry.